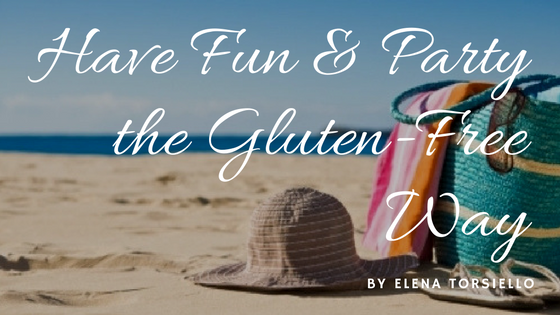 Everything in today's society revolves around food. People have lunch with their friends or business associates. People always seem to get together and food is usually involved. If I knew 15 years ago that I would never be able to eat another birthday cake for the rest of my life, I would have eaten the whole cake by myself. I miss all of the cakes, pies, cookies, cream puffs and every single pastry you can think of. People who do not have Celiac disease don't have to worry about what they are going to eat or put in their mouths.
When I first got diagnosed I prayed to God that I would not have to give up the one thing I loved (dessert) cakes, cookies, pies and pastries but I had to give them all up. At the time of my diagnosis, there were not many gluten-free foods like today. The gluten-free business is growing at an astounding rate today and will continue in the future as more people are being diagnosed with Celiac disease or a gluten-sensitivity.  
Everyone copes with things in a different way.
When I was diagnosed I would look at all of the desserts and other foods and say: This is all poison to me now and I have to say good bye to all of this food. I had to mourn all of my food and now it is much easier to go to a party and look at all of the food and just make a comment. I usually make a joke and say "Have a piece of cake for me or have a slice of pizza for me." You must have very good will power when you have Celiac disease and tell yourself that if I eat just one little piece I will be very sick not for a few hours but for a few days. That is definitely not worth me cheating on my gluten-free diet. I also do not want to make more damage to my villi that are trying to heal while I am on the gluten-free diet.
Last week was Teacher's Appreciation Week. The Parent Teacher Association gave the teachers and staff a wonderful luncheon with great big cakes that said Thank you. I just looked at all of the food and made a comment: "Everything looks so delicious." There was some fruit there but I am not a fruit eater so that did not appeal to me. Even though I mourned all of the foods I can't eat, there still is an  emptiness and a longing for the good old days when I could eat anything I wanted without thinking about the food I was eating and what were the ingredients. Gone are the days when I did not have to read any food labels.  Whenever there is some kind of a celebration or party at school I just bring my own food and a gluten-free dessert so I can feel like part of the crowd.
Here are some tips to help you cope with a celebration or party you are going to attend:
·        Ask the person who is cooking or catering if they can accommodate you for the wedding or party if it is in a restaurant
·        Talk to the person who is having the party if it is a house party. I would bring my own food because of the fear of cross-contamination issues.
·        Bring your own gluten-free cakes or cookies and have these desserts when they are serving dessert so you feel like part of the group.
·        Remember you are in control of what you eat and drink.
·        Pack a bag with all of the gluten-free foods you will need to have a good time at the party.
·        Always bring enough food for the amount of time you will be at the party.
Don't let your gluten-free diet stop you from living your life and celebrating occasions or going out to eat at your favorite restaurant!!!!
Just be careful, disciplined and organized in advance and you can have the time of your life at any party or special occasion.
Party Hearty and Enjoy Yourself the Gluten-Free Way!